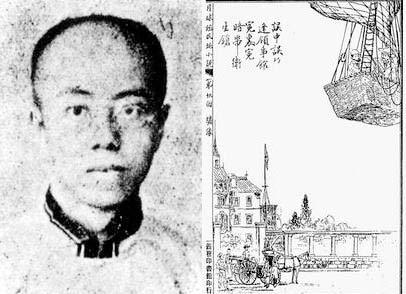 Here's a link to a fab. piece at the China Beat
- a group of academically minded wonks blogging on China coverage in US media, and nearly always fab. - on science fiction in the Chinese imaginary! A choice tidbit:
"A young Lu Xun, later the greatest writer of 20th century China, translated Jules Verne's From the Earth to the Moon, and wrote an unforgettable slogan in his preface, "Leading the Chinese people forward begins with science fiction!" (导中国人群以进行,必自科学小说始)."
This is a pretty great Wikipedia entry on
science fiction in China
to accompany your thoughts. One of the first early 20th C. pieces was a vision of settlement on the moon colony...written in 1904. Illustration from the piece above.